Has a seam on your favorite suit become unstitched? Perhaps a button has come undone on a jacket that you wear? Maybe you need to repair the inner lining of it? Perchance a bridal gown lost some beading, and you want it restored to its original beauty? The answer to these questions is Tailoring!
Tailoring complements your unique body type, both men and women look their best when their clothes are customized only for them. Typically, we tend to think of tailoring as something just for men's suits, but nowadays it has become a way for both men and women to expand and increase the versatility of their wardrobe.
Ready-to-wear clothes are designed for a fit model, and let's be honest, the average American is not model size. Clothing manufacturers have tried to put us all into size categories and if you are anything like me, there's rarely a time when I can find the perfect fit.  Perhaps your clothes are a bit too long, slightly baggy, got a little snug, missing beadwork; a tailor will customize and fix your garments to fit and flatter your body. I want you to know benefits of tailoring for women and men.
WOMEN
Women tend not to wear the items that no longer frame our bodies, so they end up neglected, donated, or even thrown out. Women like to exude confidence through their wardrobe and the wrong fit doesn't support that. Here are some ways that tailoring can help:
Addition of a hidden snap in case of a gaping blouse
Addition of a little strap or snap for bra straps, which is a standard for most vintage dresses
Taking in seams of a shirt, dress, jeans, or jacket
Letting out seams on any garment to allot a little wiggle room
Hem coats, dresses, jeans, and skirts
Adding/repairing sequins, beading, pearls, and any other embellishment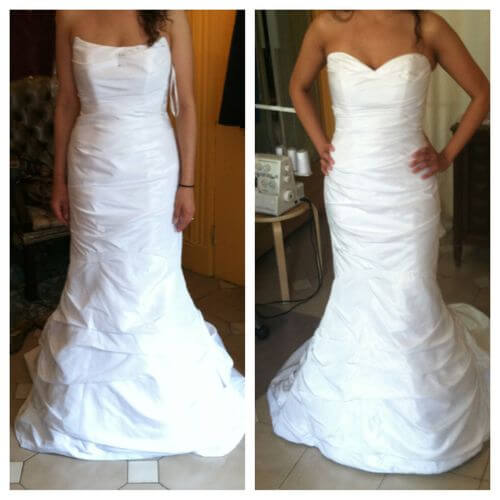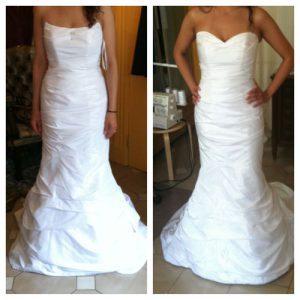 MEN
Men tend to wear shirts and sweaters that are too big or too long and trousers or jeans that are too saggy or bulky. This can make some men appear shorter than they are and can unfairly represent their body type. With the right tailoring every man will look dapper. Here are some ways that tailoring can help:
Hem jeans and trousers to elongate your frame
Shorten or lengthen inseams without losing shape and style
Narrowing shoulder seams to flatter slender bodies
Patching tears and holes
Adding or removing buttons
Customizing cuffs and sleeves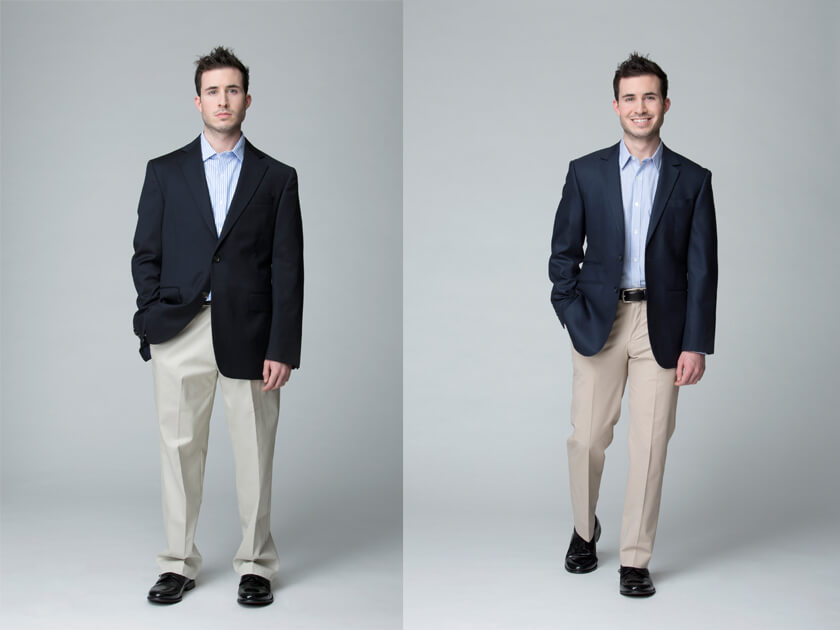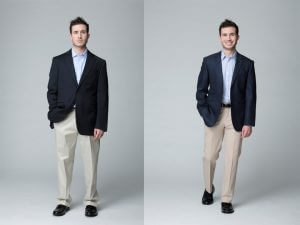 Some people take it upon themselves to attempt garment alterations. Some succeed, some fail. Most individuals usually don't have the right experience and/or equipment to tailor garments correctly. It's not unheard of for people to ruin their much-loved clothes by cutting too much material! It takes an experienced tailor to perform these tasks without error.
If you've tried and failed, it's OK! Cameo Cleaners will give it our best shot to bring it back. Initially, if you know you need a tailor, we have some of the best with experience in repairs, additions, beadwork, sequins, and so much more. When you decide that tailoring is the best way to go, click on the link below to contact us and we'll be pleased to help you look and feel like the best version of yourself!