Your Guide to Bridesmaid Dress Alterations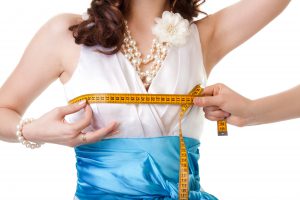 It's wedding season, which can only mean one thing: bridesmaid dress alterations, and lots of them! Whether you're standing up in a wedding or are a bride-to-be looking to coordinate alterations for her wedding party, it's important to know what to expect when it comes to getting bridesmaid dresses tailored for the big day.
Like wedding dresses, bridesmaid dresses often come in general sizes that must then be altered to perfectly fit the wearer's body. Types of alterations a bridesmaid dress may require include:
       

Shortening of the hem

       

Taking fabric in or out at the hips, waist, or bust

       

Shortening straps
These alterations are designed to ensure that dresses are expertly fitted on the wedding day so that each bridesmaid looks as beautiful as possible as she walks down the aisle.
Of course, as with everything else having to do with weddings, it's always better to go into bridesmaid dress alterations with a plan of attack. And to help take some of the guesswork out of the process, we've put together this post covering three of the most common questions women have about getting their dresses altered.
How Long Do Bridesmaid Dress Alterations Take?
You will want to allot about two to three weeks for your bridesmaid dress alterations, plus a couple of additional weeks if more alterations are required after the fitting.
Altogether, bridesmaids should plan to purchase their dresses about five months prior to the wedding. This allows for plenty of time for the dress to be ordered, received, and altered, and also leaves some additional wiggle room just in case.
What is the Cost of Bridesmaid Dress Alterations?
The exact cost of alterations depends on the dress (its fabrics, style, embellishments, etc.) as well as the alterations that need to take place. And as you might expect, more alterations mean more cost, with certain types of alterations incurring a higher price tag than others.
What Should You Bring to a Bridesmaid Dress Fitting?
To make sure that your alterations are correct, there are a number of items that you will want to be sure to bring with you to your alteration fitting:
       

Your bridesmaid dress (of course!)

       

The undergarments that you'll be wearing with the dress

       

The shoes that you'll be wearing with the dress
Wearing the wrong shoes or undergarments could lead to your dress being shortened or taken in too much or too little, so always go in with the right items in hand.
Cameo Cleaners Offers Expert Bridesmaid Dress Alterations In NYC
At Cameo Cleaners, we've been altering wedding and bridesmaid dresses for more than 60 years. And if you're looking for expert alterations in New York City, we're your leading choice! We also offer professional dry cleaning post-event to keep your dress looking good as new for years to come.
Contact us today to schedule your alteration appointment. We are always accepting new clients and would be delighted to work with you as you get ready for the big event.